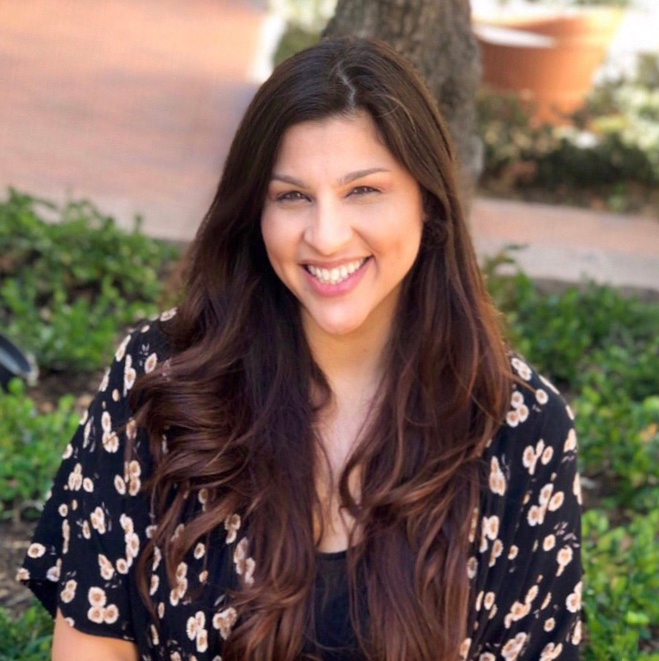 LINDSEY HOLMES
Chief Administration Officer
Lindsey Holmes is our Chief Administrative Director.  She has been overseeing the operations of the center since 2001, and takes such pride in this beautiful place.
Being the child of a midwife, Lindsey grew up surrounded by pregnancy and childbirth. As she grew older, her interest in midwifery and women's health care coincided with her mother's. She enjoys working with women as they progress through their reproductive life and hopes to continue supporting their decisions in health care.
Lindsey has a degree in Business Administration and Marketing from National University.  She lives in Huntington Beach with her husband, Troy and 2 sons Breyker (born at home July 2010) and Brickson (born at home in 2014).
Becky Leonard
Chief Pregnancy Concierge
Becky Leonard is South Coast Midwifery's Chief Pregnancy Concierge, and has been working with us since 2011 when she joined the Doula Internship Program. From the moment you contact us for midwifery information, to the birth of your baby, you can be rest assured your every need will be met. Becky's warmth and passion exudes; making the atmosphere of your visits to the birth center even more enjoyable.
Becky Leonard discovered her passion for pregnancy, labor & delivery, and postpartum support after delivering her two amazing babies-Charlee Marie in 2008 and Samuel Cash in 2010—and providing guidance to family and friends who were also on the "baby train." She noticed that the more time she spent with these incredible and inspiring women and babies, the more she felt called to support women through their own extraordinary journeys.
Becky achieved her Certified Lactation Educator Counselor (CLEC) certificate through UCSD and is a Certified Birth Doula through DONA (Doulas of North America). Based in Southern California, she currently teaches pre-natal breastfeeding classes, provides doula support during labor & delivery and coaches women through postpartum breastfeeding.
Alissa Salazar
Associate Administrative Director
Alissa is our Associate Administrative Director, Insurance Biller, and Clinical Staff Coordinator.  She graduated from Arizona State University with two bachelor degrees; Business Management and Business Marketing. She played collegiate soccer at ASU and after graduation continued on playing professionally. Although soccer was a big part of her life, she always knew when it was time to settle down in a career she wanted to work in a place that she was passionate about and felt like family. In 2012, Alissa moved to Orange County from Arizona to join her husband, and felt so blessed to find that family environment when she immediately started working here at SCM.
Her background and experiences marry well with South Coast Midwifery.  Her most extensive work experience in a fast-paced healthcare service office, where customer service was a focus, transfers perfectly to our midwifery center. Her work as a Preschool teacher and youth soccer coach encompass her passion for children and family.
Alissa was a client of SCM and welcomed her first baby girl in August 2017, she is thrilled to continue to be involved with SCM and share your experience together!
Regina Rich
Midwife Assistant Extraordinaire & Doula Intern Coordinator
Regina is our Midwife Assistant Extraordinaire and Doula Intern Coordinator. She has been part of the South Coast Midwifery family since 2007, when she started volunteering in the office and attending births as a 2nd Assistant. In the years following she became SCM's Back Office Assistant, a Primary Birth Assistant, Birth Assistant Coordinator and Doula Internship Coordinator. She's a DONA and Birthing from Within trained Doula. She left SCM to attend college where she studied Registered Nursing and Women's Studies. Her ultimate goal is to serve women and families as a midwife and she continues on this path. She is ecstatic to be back with SCM doing what she loves again. 

Regina was raised in Orange County and currently lives in Long Beach with her son Avery Quinn.
Ashlee McIntosh
Front Office Manager
Ashlee is our lovely Front Office Manager. Ashlee's interest in birth started about four years ago. She always knew she wanted children but did not know there were so many different ways to bring them into the world. She's tried to learn as much as she can about pregnancy and birth since then, that is what eventually led her to South Coast Midwifery. She waited two years for an opportunity to become part of the SCM staff family.
While she does not have children of her own yet, she does have three fur babies to keep her busy at home. She spends most of her spare time having new adventures with her puppies. Ashlee studied Interior Design and Nutrition in college and she loves using the knowledge to help her family and friends. She helped design her family home for her parents and cannot wait to have a home of her own to design one day. Her education in nutrition gives her the opportunity to help her family and friends make healthier decisions. Learning more about pregnancy related nutrition is a new passion of hers. She is so excited to be a part of the SCM family and is eager to further her education on pregnancy and birth while at SCM.
Regina Hamren
Front Office Superstar
Regina is our Front Office Assistant. Growing up Regina never expected to have a home birth, nor did she know anyone who experienced one. After meeting her husband in 2008 and marrying him in 2012, she realized what her mother-in-law was doing for other woman as a midwife. After seeing photos of her nephews born at home, she decided she would like to have a home birth when the time came. Regina has gained a strong sense of respect and appreciation for pregnancy and childbirth after having her own child in 2014 with South Coast Midwifery. Her mother-in-law (Lorri Walker) delivered her son Easton at home in the water.
Her previous customer service experience and passion for SCM is a wonderful addition to our office and she looks forward to sharing that with all our mammas. While working at SCM, she hopes to gain further knowledge in all aspects of women's healthcare while being able to give back to the empowering and natural birthing community.
In her free time, she enjoys being with her husband and son. She likes to stay active and make time for friends. Moving from Huntington Beach, Regina and her husband purchased a condo in the city of Fullerton. On the weekends they enjoy finding new eateries and exploring downtown.
Regina also loves to travel and looks forward to adventures to come. As an experienced traveler, Regina has been to Israel, Switzerland, France, Australia, and has traveled all throughout the states.